---
A POEM with my PTSD and LZ Professional in it--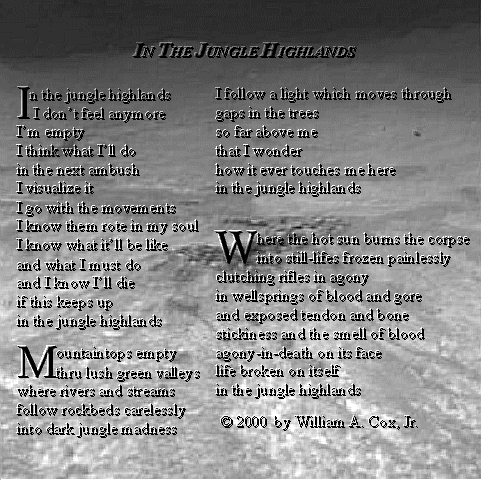 "In The Northern Highlands" © 2000 by William Cox.
You may use the image freely, except that for any commercial purpose,
please secure permission before using the image.
For a 1:50,000 map showing locations of LZ Professional and LZ Bowman
while I was with 1/52d Inf, click here. Thank you, Al Simms, for the maps.
Mr. Simms' Web site includes photos and information about LZ Professional
and other locations in the Americal area of operations (AO), is located at
http://hometown.aol.com/asimmsjr/vietnam.htm.