WHAT THESE PAGES ARE ABOUT

Me . . . Vietnam . . . soldiers I knew . . . photos of Company A in combat in Vietnam . . . 1st Battalion, 52d Infantry . . . PTSD . . . and some of my writing about the war.

I enlisted as a seventeen year old Private in the summer of '66. Within four hard & fast years I was the "Old Man," a shot-up 21-year old infantry Captain.

In the years following my release from active duty in Dec 70, I, like tens of thousands of returning combat vets, had some trouble adjusting. My combat experiences stayed with me. Intrusive thoughts about the war constrained my emotions, my beliefs, and my attitudes. I developed Post Traumatic Stress Disorder, or PTSD. These pages, although primarily about my experience, are dedicated to all who served with the 1/52d Infantry in Vietnam--my brothers-in-arms. May you all have peace, and prosper in spirit . . . we know too well the cost of war, as the saying goes: "For those who fought for it, life has a flavor the protected can never know."w."

I served in Vietnam as platoon leader, weapons platoon, and then third platoon, Company A, 1st Battalion, 52d Infantry, 198th Light Infantry Brigade, Americal Division, from Dec 68 until Mar 69. On 6 Mar 69 I was wounded by two rounds from a Soviet light machine gun (RPD--.30 cal) in an early morning ambush near Chop Vum Mountain and Tien Phuoc Special Forces Camp A-102, in Quang Tin Province, at 0730. (All underlined text is clickable).

At that time we'd engaged elements of the 1st and 3rd Battalions of the 3rd Regiment, 2nd NVA Division, for 11 days on the run in the jungle. Our Company took 80% casualties during this operation (eight KIA), and at the time I was wounded, we were down to . . .

. . . sixty two of the 106 combat infantrymen who began the mission Feb 24th with a heliborne combat assault at the base of Chop Vum mountain.

Line 32 of Panel 30 W of the Vietnam Veterans Memorial Wall begins with the name of one of my fireteam leaders, SGT Bruce Wayne Thompson, and ends with my Battalion Commander, LTC William Clyde Stinson, Jr. Captain John M. Yeatts, our Company Commander during this operation, was KIA two months after I was wounded when LZ Buff took over 200 rounds of incoming mortars and rockets and was overrun.

These pages describe some of the events I recall from my combat tour, and I've included documents, photos, and maps pertaining to the incidents described.

I hope I haven't been insensitive in presenting some of my experiences as an infantryman in South Vietnam. Much of what I've shared in these pages is disturbing, I know. That's the nature of war, and that's what these pages are about - my war. I remember in Vietnam feeling that it was important to remember, and these are some of my recollections. I've shared them in an attempt to reach out to others who served, to help educate the Internet public about combat PTSD and what (typically) causes it, and to share some facts and resources of historical interest about my outfit and those I served with. I invite comment, and solicit contributions from anyone who served with the 1/52d Inf in Vietnam, especially during the time period discussed.

Anyone interested in obtaining unit records like the 1/52d Infantry unit logs I've included on these pages may obtain them (they are available for most combat units) from the National Archives II, at College Park, MD, by several different means. I've presented some documents here which I obtained from the Archives which are clearly marked CONFIDENTIAL. The documents were declassified after twelve years, and also per authority NND873541 NARA Date 3-13-99 or 3-15-99. I photocopied these documents onsite at the National Archives II.



Read some of my Internet writings.


---






---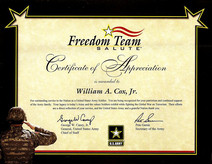 Media
Download a STREAMING VIDEO (wmv 11.5 Mb) I made of Spring Flowers with the song
"Somewhere Over The Rainbow, What A Wonderful World,"
sung by Israel Kamakawiwo'ole [RIP] as background music.
View a page I created showing my pamphlet on
Identification Of Native North American Projectile Points And Articacts.
Download 1-52d Infantry Ops & Intel Logs for the period 31 Dec 68 to 9 Mar 69.
Listen to a sweet guitar rendition of Don't Think Twice by Mark G. Carter, paratrooper, combat infantryman
and rigger with the 173 Airborne Brigade (Separate) in Vietnam mule98j@charter.netAUDIO WAVE

I'm happy to report these pages have now been visted by Internet travellers from more than 71 "countries,"
including: Vietnam, Japan, South Korea, Hong Kong, Singapore, Tiawan, Thailand, New Zealand,
Monaco, Packistan, Netherlands, Russian Federation, France, Italy, Indonesia, United Kingdom,
Hungary, Germany, Finland, Sweden, Switzerland, South Africa, Australia, Bulgaria, Hungary, Israel,
Czech Republic, Argentina, Philippines, Denmark, Slovic Republic, Norway, Canada, Mexico,Spain, Poland, Peru, Niue,
Republic Of Korea, Columbia, Iceland, Estonia, Portugal, New Caledonia, Dominican Republic, United Arab Emirates,
Ireland, Singapore, Brazil, Cyprus, Jamaica, Luxembourg, Croatia, Tuvalu, Turkey, Belgium, Austria, ARPA
(The Internet grew out of this primarily military-oriented network), New Caledonia, Greece, Aruba, COOP,
Indonesia, Chile, Malta, and my favorite, the United States.

Interestingly, other than hits from .COM (33%) and .NET (32%) and UNKNOWN (14%) domains,
my site has received the most hits (5%) from US Dept of Defense< machines (.MIL).
---
http://www.williamcox.org/ Original images and text copyrighted 2000 and 2007 by William Cox at wmcox@williamcox.org
---